Discover The World Of Crafts!
Thanks for visiting Devoted Crafts!
A brand new and exciting craft shop, We began trading in 2016. Specialising in papercrafts, scrapbooking and cardmaking, We want to give crafters all the popular brands and best products at the best and affordable prices. We dont just mean the everyday recognised & loved crafty goodies, oh no! We included brand new product and launches, with extra special offers on new pre orders! From stamps to die cutting machines, staple products to brand new goodies all at guaranteed best prices, all in one place. We even sourcing discontinued favourites to add to our shop. Dont forget to check out the ex demo section for extra savings!
We hope you can find everything you need. Devoted Crafts are focused on providing quality craft products to customers at the best prices, a high-quality service and customer satisfaction – we will do everything we can to meet your expectations!
Keep updated on our latest news and offers by following us on social media and subscribing to our newsletters!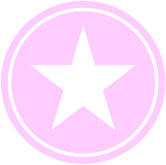 Customer Service
We 100% believe excellent customer service is the top priority for any business. We aim to give you friendly, reliable and top notch service every time. We will never respond with text book scripts and will always try to understand your queries and find the best solution for you. We want our customers to have a perfect shopping experience and are always looking at improving aswell as adding products and services aiming to give you an easy, enjoyable, pleasant and satisfying experience when shopping with us.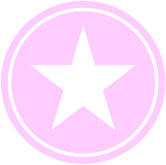 Convenience
We will always go that extra mile, offering you convenience by making our aim to connect you with all the brands and products you love in one place, with only the very best prices around! We offer a huge range of products as well as offering a best price guarantee. We have 100's of products in stock as well as 100's of products available to back order, which means we can offer you the best price possible by avoiding excess stock. If you cant find what you are looking for, we will always do our very best to source stock for you!